Green4U Panoz Racing GT-EV
Launched at Le Mans in July 2017, the one of a kind, first of it's kind, all-electric endurance race car concept
Green4U Panoz Racing GT-EV
The GT-EV is an all-electric race car concept with performance and range similar to petrol and hybrid race cars and able to compete in long-distance endurance races.
The Goal: Achieve the speed and range of current petrol and hybrid race cars on the power contained in a single battery pack, then exchange the battery in about the time it takes to refill their fuel tanks.
To Green4U co-founders Don Panoz and Jack Perkowski, this project is "the Holy Grail of racing" and "places Green4U at the forefront of electric vehicle technology."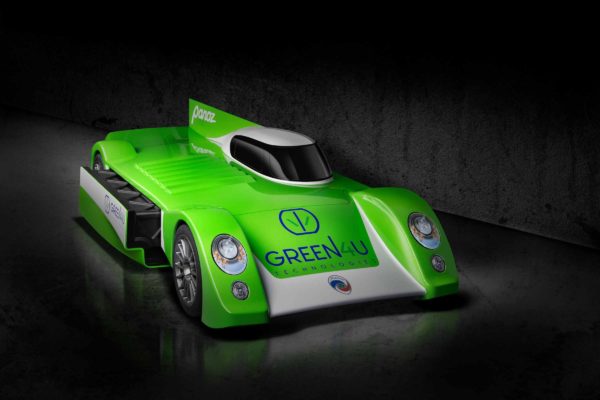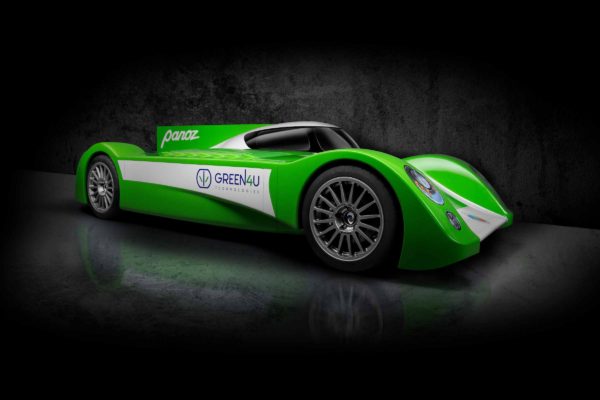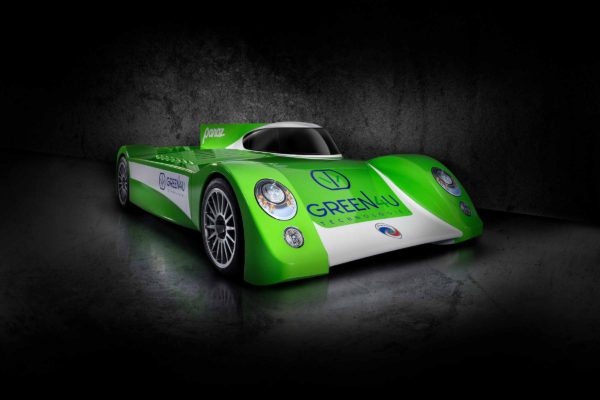 GT-EV Design and Performance Targets
400 to 450 kW total power
175 to 180 mph top speed
Removable battery pack design enabling battery exchanges during pit stops
90- to 110-mile range in race conditions
All-wheel drive with two electric motors (one each powering the front and rear wheels)
2,200 to 2,750 lbs. total mass with battery pack
Roughly 192 x 72 x 48 inches (L x W x H)
A unique carbon fiber chassis design with an offset closed cockpit
Active aerodynamics to reduce drag on straightaways and increase range & performance
Regenerative braking technology on all wheels
GT-EV Inspired Street Legal Sports Car
Green4U Technologies, Inc. also revealed renderings of its proposed street-legal sports car based on the GT-EV. Conceptualized by renowned car designer Peter Stevens, who has contributed to the design of many vehicles such as the Panoz Esperante GTR-1, the design features a unique two-person, jet fighter-style passenger compartment where the rider sits behind the driver.